Discovering Tea In The Unlikeliest Of Places
Discovering Tea In The Unlikeliest Of Places
Singapore for me will always be museums, concerts, and getting ridiculously hammered with friends in the cheapest places we could find that hung a "happy hour" sign. I was young, hungry, and eager to discover. My thirst for discovery didn't stop at new music or art. Singapore was where I found tea.
Wandering led me to Chinatown Station one afternoon. I couldn't have been elsewhere – the smell of incense as I exited the train station was strongly hinting that a new experience was coming my way.
Turning right to Tanjong Pagar without an actual destination in mind,  I stopped and pulled up Maps on my phone to do a sanity check. (Sidenote: I notice this thing that when I'm in a new place, I instinctively take the next right turn when I start to feel lost.) After I regained my bearings, I noticed that I had stopped at this unassuming teahouse nestled among beer bars and cafés.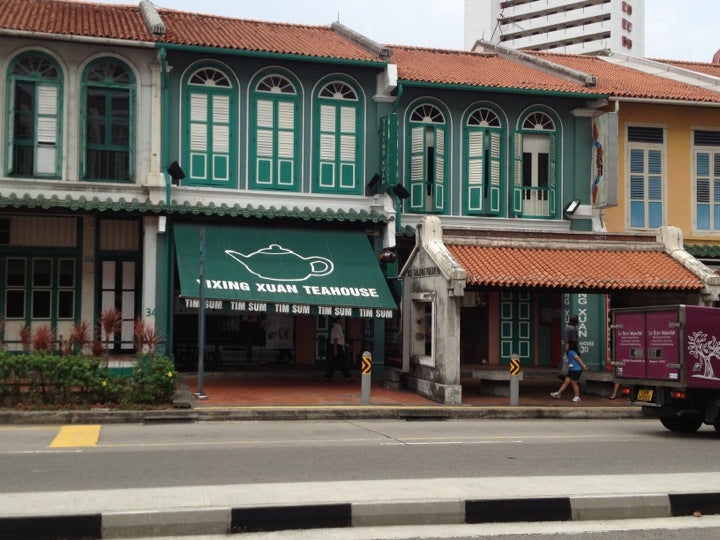 I never paid attention to teahouses because nothing about tea particularly struck me as exciting. Somehow that day my compass was telling me to come in.
That day, in retrospect, tea found me.
Inside Yixing Xuan Teahouse
I could've picked out one of the charming and hyper-decorated cafés (I remember Duxton Hill was so hot back then!) for maybe a glass of milo dinosaur or cold barley. But I went inside Yixing Xuan Teahouse.
I went in and just stood there for a while. I beckoned the nice auntie for the menu please. She had this "are you in or are you out?" look on her face. I was asking myself the same. I had a LOT of questions about where to sit, which tea to start with, or what was good to order but the last thing I wanted to do was ruffle her feathers. So I just saw down in the nearest table.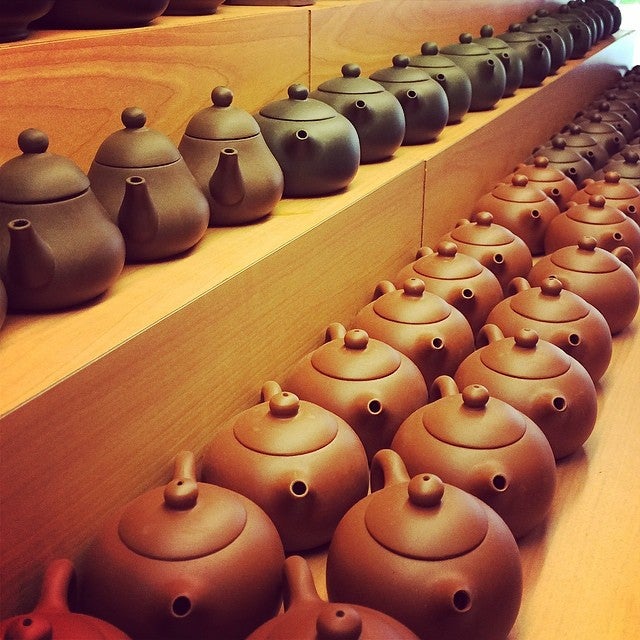 Pu-erh what?
I ordered the pu-erh tea for 2 SGD a mug.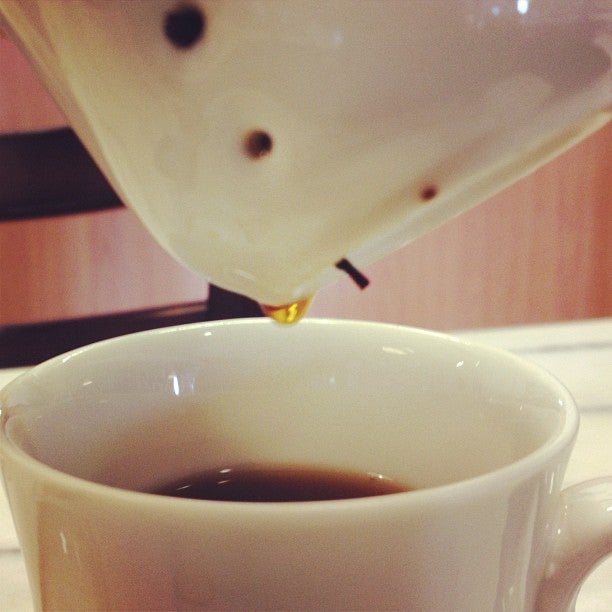 Why? Because it sounded strange. It was the most foreign out of all the tea selections that had English translations. My tea drinking experience prior this was limited to teabags so I was really excited to try this new thing I randomly ordered.
The auntie who took my order re-appeared with a white, 16 oz. lidded porcelain mug. She set it down and started to pour hot water over the mug (to cleanse and warm it, as I would later on learn through online literature).
"Wait 1 minute," she said. And with that, she left, along wit all the answers to all my questions in mind.
1 minute 'til what?! No tutorials or introductions. No where are you from or would you like something to eat. They didn't care if it was your first time or not.
Tea rules
When served, the loose tea leaves were already steeped in. You could ask for hot water refills but not tea leaves. It's also not advisable to do more than 2 or 3 water refills as the leaves lose their flavour from repeated straining (although, again, auntie over there didn't tell me nothing – I only found out later).
The first sip brought a mixture of reactions. So this is how black tea tastes like! Pu-erh was too strong a choice a first timer. Maybe I should've ordered those little green tea bags? Was it because my tea sensibility was untested? Is this tea thing not for me? Will the auntie send me out if I asked for sugar?
I noticed that more than a few minutes have passed. My tea was therefore over-steeped.
The second refill came and this time I DID wait 1 minute to take the leaves out. It now drank milder. I started to actually enjoy it. Okay, so this tea thing just needs my full attention! So unlike beer!
It's been months since my last trip down to Singapore. My best-friend based from there brought me home 100 grams of pu-erh from Yixing Xuan.
The first loose-leaf tea I ever tasted actually became my favorite tea!
How did your first tea experience go? What is your favorite? 🙂
♥ K
---
Yixing Xuan Teahouse : The Tea Art Centre
Website: http://yixingxuan-teahouse.com
Facebook: http://facebook.com/yixingxuan
Address: 30 Tanjong Pagar Rd, Singapore 088453